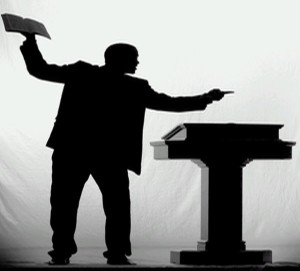 IF I PERISH, I PERISH!
(MP3, Dr. Hyles!)
Jesus Christ is the ONLY way to Heaven!
"Neither is there salvation in any other: for there is none other name under heaven given among men, whereby we must be saved." —Acts 4:12
Romans 10:3-4, "For they being ignorant of God's righteousness, and going about to establish their own righteousness, have not submitted themselves unto the righteousness of God. For Christ is the end of the law for righteousness to every one that believeth."

Recent Articles
by David J. Stewart

Colossians 4:17, "Take heed to the ministry which thou hast received in the Lord, that thou fulfil it."
"I have had more trouble with myself than withany other man I have ever met!" —Pastor Dwight L. Moody
The Gift Of Eternal Life Is Wrapped In The Package Of Jesus!

Preaching With Authority
(Running Short On Authority, awesome MP3 by Brother Roloff)